What is the product discovery workshop? Verify the value of your product
Mon, Apr 12, 2021 •12 min read
Category: Business Stories / Software Development
One smart strategy for startup founders or anyone looking to build a digital product is carrying out a product discovery workshop at the very beginning of the project. At Rumble Fish, we often start our projects this way. A discovery workshop helps our clients become more confident that what they're building aligns with the needs of their customers and matches their business objectives. 
In this article, we explore the value of a discovery workshop to show you what it is, why it's so important, what key benefits it brings to companies, and how it works in an example case study.
Building a product that offers tangible value to customers and gives your business a strong competitive advantage is challenging. That's especially true for the digital world, which is full of applications that solve practically every single problem.  
So, how do you build something amazing and stand out from the crowd?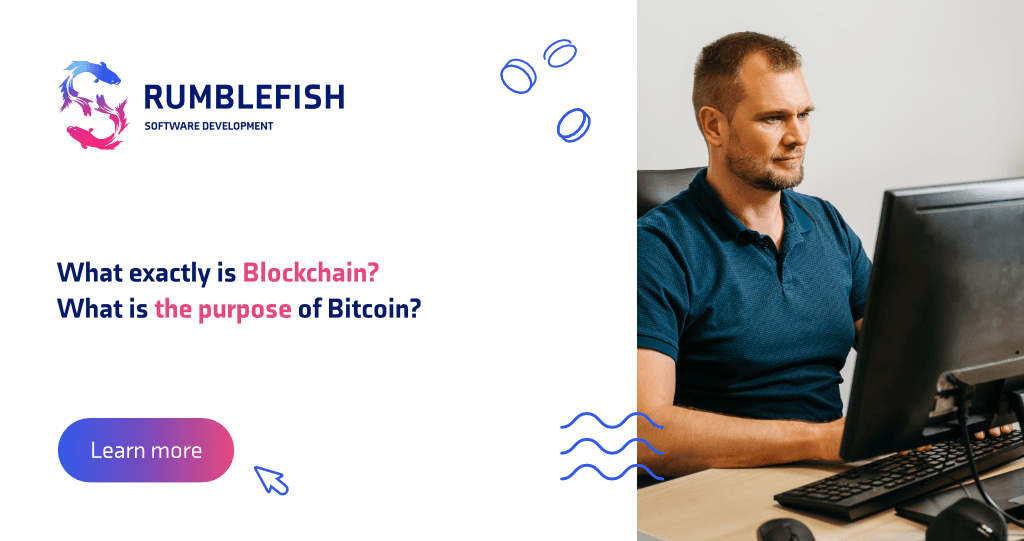 What is a product discovery workshop? 
A discovery workshop is an analytical and technological review of your product idea that helps to eliminate all the potential issues and concerns from it and build an attractive product fast. A discovery workshop usually consists of a number of sessions where you and other key stakeholders sit down with product development experts and technical specialists to brainstorm your idea. 
Note: If you team up with a software development agency to build your product, make sure that the scope of each session is provided to you before it begins. This is how we do it at Rumble Fish, and it helps us to structure the workshop in a way that provides maximum value to all of the participants. 
Who attends a discovery workshop? 
In our experience, most of the time, we meet with the client, potentially joined by an advisor or lead developer. On our side, the workshop is attended by a business leader (CEO) and a technology expert (CTO), as well as the lead developer who will be assigned to the project. 
This offers our clients a chance to meet the actual person who will be responsible for building their product. At this point, we come together to clarify our expectations and address the concerns that might arise during product development.  
What happens during a discovery workshop?
The key elements and goals of a discovery workshop are as follows:
We verify that the project aligns with the broader goal of our client, 

We identify the project scope and determine the product-market fit, 

We carry out research to deepen our understanding of the target audience and ensure that the product meets the needs of our client's customer base, 

We also research potential technologies that could become part of the technology stack for the project,

In the later parts of the discovery workshop, we carry out product planning and estimation,

Finally, we deliver a product specification document and a roadmap for future improvements. 
What can you expect to get at the end of a discovery workshop? 
If you partner with a software development agency, you can expect to receive a report that features:
An executive summary, 

Project planning and documentation,

Information regarding project stages (pilot stage, Minimum Viable Product, Proof of Concept) and the scope of every project stage, 

Estimation of the costs and timeline for each stage, 

Product specification document listing all of the key agreements such as the technology stack and project planning, 

A roadmap outlining the future work on the product. 
Are you curious to see what a discovery workshop report looks like? Download our discovery workshop sample to see example documents from successful projects we carried out to help our clients verify the value of their products.
Benefits of the product discovery workshop
The central goal of a discovery workshop is verifying the value of your product and ensuring that your investment goes into creating something your customers actually want and need. So, what exactly are the reasons why so many startups and companies carry out discovery workshops when building new products?
Delivering higher quality 
By conducting a discovery workshop, you boost your chances of delivering a much better product in terms of quality. The workshop offers a fantastic opportunity to consider the core offering of your product, the functionalities it needs to have, and the values it will deliver to customers. These are all things you need to be completely sure of before starting the project delivery process. 
Moreover, participating in a product discovery workshop creates the opportunity to get all of the key stakeholders in one room. And that's something that might become very difficult once the project development starts.
Reducing costs  
A product that is well-planned and intentional costs less to build than one lacking the initial planning. A discovery workshop scheduled before the team starts building your product ensures that fewer last-minute changes happen during the actual development. 
It also helps founders to avoid a situation where their team spends hours of their precious time building something that does not fit to your requirements. 
This is why a product discovery workshop ultimately allows teams to deliver products faster and makes building them less expensive. You can avoid issues such as a scope creep thanks to well-defined technology and functionality requirements developed during a discovery workshop. 
The workshop also offers better future alignment with user needs and defines the product scope based on the features that your end-users care about. Moreover, a discovery workshop brings the team to the same page – this reduces the risk of any changes and rework, both of which can have a massive impact on your budget. 
Accelerating time-to-market 
A product discovery workshop allows us to deliver products faster. It helps businesses to get their products out the door before their competitors. 
Now, you might feel that a product discovery workshop is a waste of time if you're under pressure to release your product as soon as possible. You might think: If I know what I'm building, why bother with the whole workshop? In reality, business owners rarely know what they are building until they finally set out to do it.
A discovery workshop helps the team to get the product shipped sooner by: 
identifying issues early on, 

learning to avoid problems or addressing them, 

clarifying the project under construction and the "why" behind it, 

allowing for rapid iterations early on before the team invests its time and efforts into going in the wrong direction. 
Take the time to understand the product requirements at the onset, and you're bound to save lots of time later - even if it feels like things are quite slow at the beginning. 
Eliminating potential risks
Product risk is a challenge that businesses face every time they set out to build a new product. Developing large digital products costs tens or hundreds of thousands of dollars, not to mention the opportunity cost and other capital associated with product development. At the same time, digital products have a very high failure rate because of the high competition on the market. 
By running a product discovery workshop, you get to maximize the chances that your investment will give you a substantial return and reduce the risk you're taking by building this product. That's because, during a product discovery workshop, you get to identify all of the potential risks and problems, addressing them before moving on to product delivery.                                                                                            
Identifying the product-market fit
Do you know the most common problem behind product failure? The product doesn't really allow end-users to achieve their goals or solve their problems. The majority of successful products need users to actually want to use them and make their lives easier. 
That's why the product discovery workshop is so important – because it includes the end-users and their feedback early on in the process, allowing businesses to:
Build detailed end-user personas, 

Map out the functionalities of your product,

Ensure that the product aligns well with the users' needs and preferences. 
Stages of the product discovery workshop
Naturally, a discovery workshop may look differently depending on the team that runs it. However, almost all discovery workshops out there will include steps that are critical for verifying the business value of the product. 
Step 1: Agreement on the basics and team alignment
Product development requires alignment across all of the levels at your organization. This is one of the key tasks of the project manager. It's critical that stakeholders agree on certain aspects of it right at the start - this is usually the first phase of the product discovery workshop. 
For example, the stakeholders need to agree on the particular features they want to build into the product and understand which product development phase works best for this particular project – Proof of Concept, pilot stage, or Minimum Viable Product (MVP). 
Creating alignment is not only about having people agree on the next steps in product development but also securing commitment from individual stakeholders. That's how you make sure the entire team is on the same page and willing to commit to the project at the same level. 
Step 2: User research
It's impossible to build a successful product without knowing what its end-users want, need, and desire. That's why every project that focuses on identifying a new product opportunity should start with its users and the "why" behind the product.
The success of your product ultimately depends on whether you can solve your users' problems or help them achieve their goals. 
That's why it's best to start by understanding the struggles of the end-users. You can research customer behaviors, understand what they're saying about existing solutions and see where your product might fill a gap, or even carry out some quantitative or qualitative research on customer behaviors. 
Step 3: Solution ideation
Now that you know what problems your end-users are dealing with, it's time to start thinking about the potential solutions your product could offer them. This phase of the discovery workshop focuses on thinking individually and then brainstorming different ideas about how to solve a particular problem. 
Naturally, a team comes up with many different ideas during a workshop. That's why prioritization is so important. How can you bring structure to the ideas and choose the ones for your product? Use techniques like affinity mapping or clustering ideas together, and then democratize the process by allowing all of the workshop participants to vote.
Step 4: Prototyping
The goal of this step is to transform a promising idea into a prototype that allows you to see and measure the reactions of end-users. Prototyping needs to be a lean process that focuses on validating your hypotheses.  
Don't get caught up in style guides or animations at this point. Instead, concentrate on supporting the actions and reactions of your end-users once the product is out and you test it. The team needs to get together to discuss the next steps, separate from executing tasks, and then come back together to review their progress, share what they've learned, and decide on the best options. 
Step 5: Validating your product idea
You need to improve your idea before deploying your team. Otherwise, you risk losing your resources on tasks that don't bring your business the benefits you seek. It's time to check whether the product development process is going in the right direction. 
 When validating your product idea, avoid falling into one of the common mistakes:
Setting only one hypothesis, 

Picking the wrong method for validation,

Succumbing to confirmation bias. 
Don't forget that validation and experiments are two different things. While validation focuses on verifying the underlying hypotheses and assumptions, experiments test specifically for getting answers and results. 
By validating your business idea early in the process, you will become more confident about your product's value and get solid support for allocating resources to its development.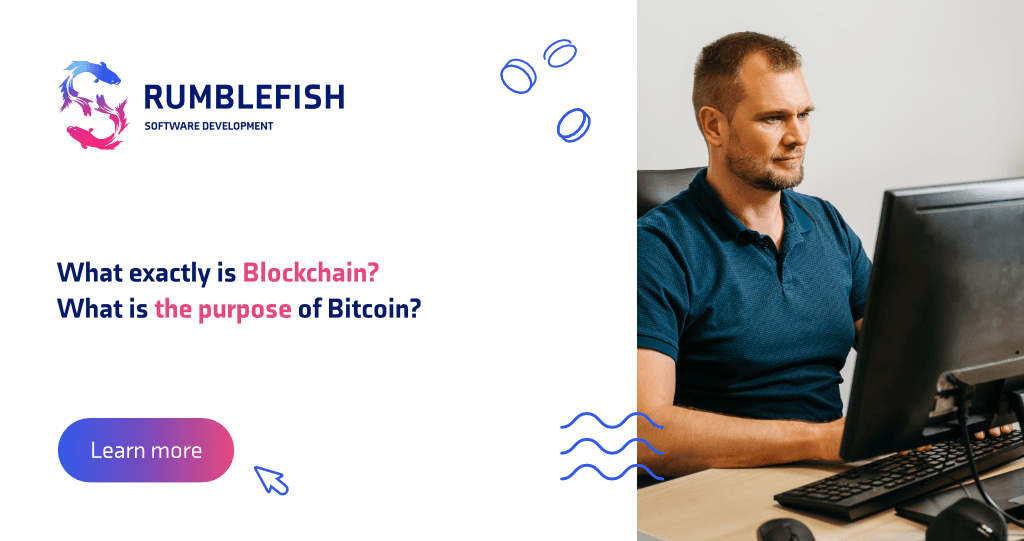 Example discovery workshop for a tech startup
VerifiID is a startup based in Liverpool, United Kingdom, that specializes in innovative solutions for identity verification. 
The team was looking to design a mobile app that could store copies of government-issued IDs like driving licenses or passports. Instead of carrying these valuable documents with them when going out, users could upload the information to the app for easy access whenever they need to provide identity verification. 
Challenge
The startup needed help from a technology partner with in-depth expertise in blockchain and identity verification to:
deliver the MVP according to the requirements, 

work closely with the client to achieve the desired result,

share knowledge of digital identities (verifiable claims and decentralized identities),

build a future-proof solution.
Solution 
During the Discovery Workshop with VerifiID, we discussed the list of tasks required to create the MVP, its functions, and two revenue models for the first stage of the MVP.
Our Discovery Workshop consisted of numerous sessions with our clients and the Rumble Fish team. The goal of our workshop was to assess the scope of the project. Together with our client, we went over their business goals, user needs, value proposition, and strategy. Our group of consultants (consisting of our CTO, CEO, and a dedicated developer) helped our client choose the best solutions, review the stages of the project, and estimate the project costs and timeline.
Our Discovery Workshop allowed VerifiID to transform their idea into reality, clarify their vision, and get to know our team better.
___
If you'd like to explore the discovery workshop in detail, have a look at our Discovery Workshop Sample where we share real documents from our projects that helped our clients to verify their product ideas successfully.